Tri³ Civil Engineering Design Studio, Inc.
Ms. Owens is the founder and President of Tri³ Civil Engineering Design Studio, Inc.  She brings with her 27 years of experience in the Central Florida Region with over 30 years in the Civil Engineering Discipline.  Ms. Owens has been involved in a varied range of Educational/Institutional, Commercial, Industrial, Municipal, Residential (single and multi-family) and Roadway projects in the State of Florida.
Ms. Owens has proven experience representing clients at public community meetings and public hearings, performing peer plan reviews, performing site due diligence, site master-planning, and drainage and wastewater studies. Preliminary engineering and planning tasks include management of land development projects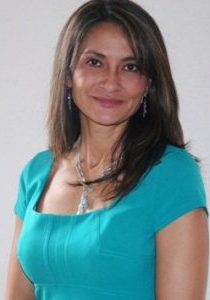 ranging from site due-diligence, rezoning/waivers and variance requests, lot split requests, and site master planning and utility master planning. Ms. Owens has served as a Client Services and Construction Administration Manager, serving as the main Client contact and liaison for all associated civil engineering projects.
Ms. Owens specializes in stormwater management design and permitting. With her background in site grading and stormater design, she can effectively prepare a Storm Water Pollution Prevention Plans (SWPPP) and provide inspection services as she is a certified inspector of Stormwater Erosion and Sedimentation Control.
Ms. Owens has proven professional experience assisting in the implementation of LEED® (Leadership in Energy and Environmental Design) design practices. Her first LEED® project was the Lynn Business Center at Stetson University, which was the first LEED® certified project in the State of Florida. Her involvement included providing assistance in achieving Sustainable Site (SS) credits 6.1 and 6.2. Other notable LEED® certified projects are the Girl Scout Facility in DeLand Florida, the UCF MMAE Laboratory Building at the University of Central Florida, Barry University School of Law in Orlando Florida, and Fire Station #2 for the City of Orlando.
Tri³ completed the design and construction administration for the First Green Bank Headquarters, in Eustis/Mt. Dora Florida. This project received LEED® Platinum Certification, which is currently the highest level of Green Building Certification.